The Vintage/ Harvest Festival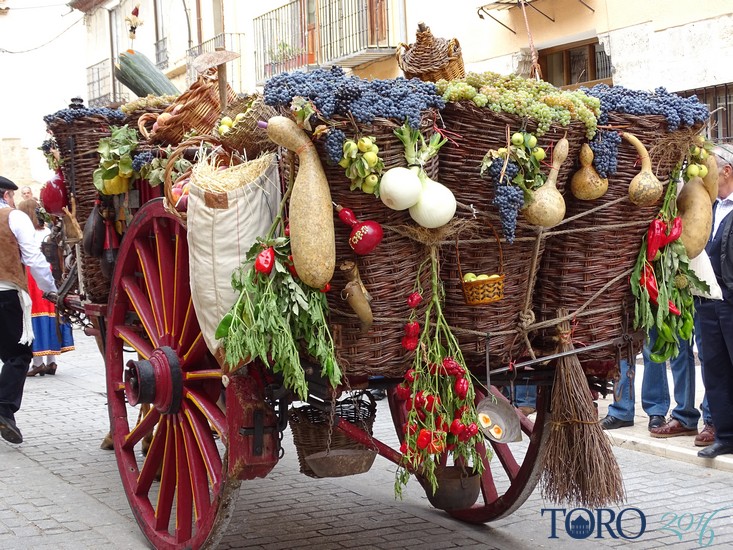 Harvest Festival
During the month of October, around the festival of the "Virgen del Pilar" this feast is celebrated in honour of one of the products that most fame has given to Toro: "the wine".
It is a symbol of the recovery of the traditional celebrations. For a few days the city and its inhabitants back in time. All the establishments, streets and citizens have the colour and the taste of the past.
The central event of the Feast of the Harvest is the parade of traditional carriages which summarizes all the traditions. The participants are dressed in ancient costumes carrying baskets filled with typical foods of the harvest.
Other important activities: medieval market, painting, literary and drawing competitions, contests, wine tastings, flamenco, musical, theatrical and sports performances and food festivals. In recognition of all this, it was declared of Regional Tourist Interest by the Castile and León Regional Government in 2003. GALLERY