Fairs and festivals of St. Augustine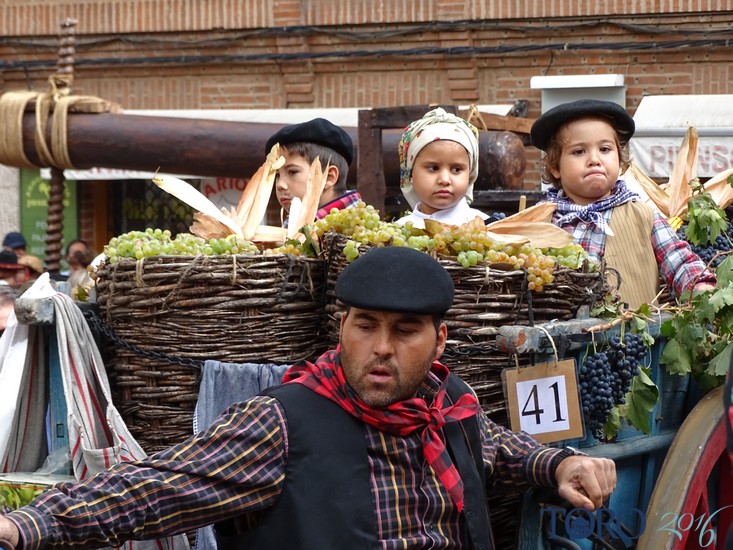 The origin of the Fairs and Festivals of St. Augustine dates in the time of Alonso XI, the grandson of Mª de Molina who due to his personal circumstances lives his childhood in Toro next to his grandmother.
During these Fairs and Festivals of St. Augustine different shows take place: sports and cultural competitions, music performances, bullfights...we can highlight the "Fuente de vino" which is a performance with the bull and the wine. It consists placing a cask of wine in the middle of the bullring. Young men have to get closer to pick up the wine and offer it for the spectators. But they have to be very careful because there is a little bull in the ring so they can be easily caught.
One of the events has wide acceptance among the toresanos and the people who visit us because of its beauty and its tradition. It calls "parade of floats". It is worth to mention the imagination of its creators.