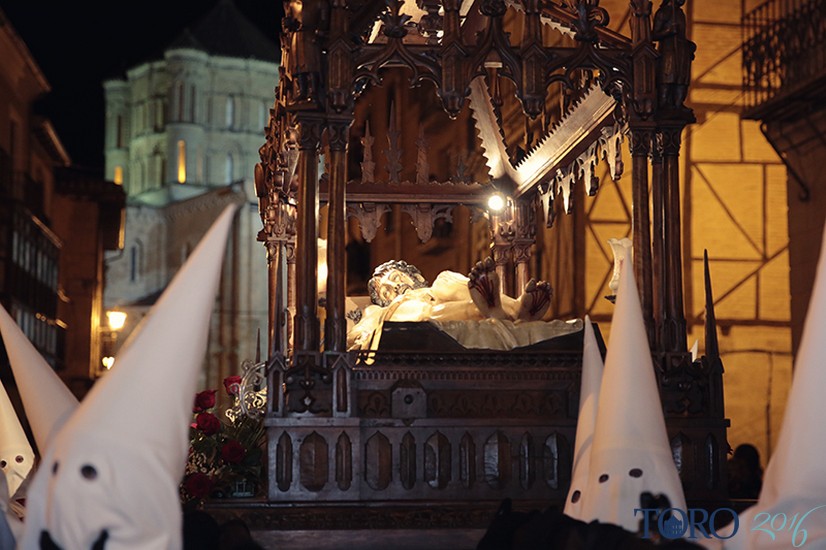 Declared of Regional Tourist Attraction in 2007, it is the brand of the tradition of the Spanish Passion Week.
It has important carvings. We can highlight the blessing of the Conquerors, very emotional act which takes place on Holy Thursday in the church-museum of Santa Catalina. The brotherhoods called conquerors or popularly "cagalentejas" make oath of silence carrying the typical conca for tasting wine and with it they collect money for the brotherhood.GALLERY
The procession of Holy Friday is very important. "Nuestro Padre Jesús y Ánimas de la Campanilla" is considered to be one of the longest in Spain. Tasting cod is very popular on this day.