Collegiate Church of Santa Maria la Mayor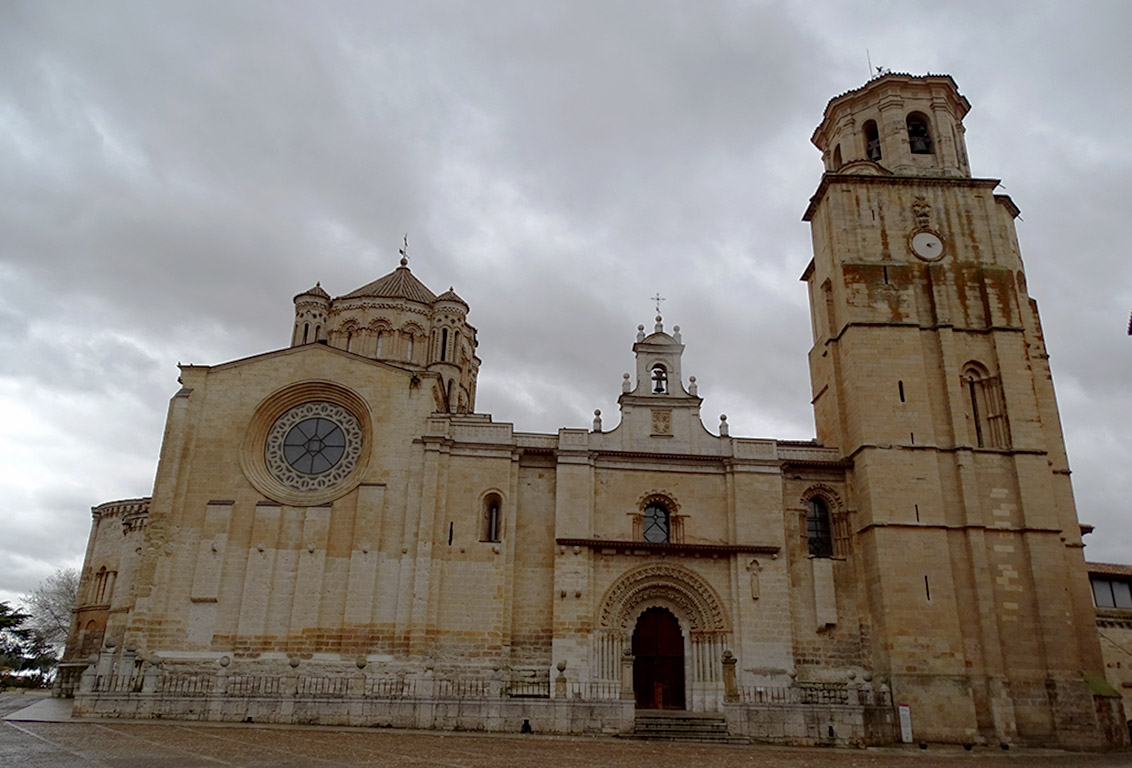 Collegiate Church of Santa Maria la Mayor
Its construction began at the end of the 12th century and it formed in different stages, giving place to a transition between Romanesque and Gothic Style. It is an important example of the accomplished importance of Toro in the 12th century. In its interior highlights "Door of the Majesty" 13th century, carved in stone which preserves its original polychromy, feature that makes it unique.
The famous Flemish Painting "La Virgen de la Mosca" ("Virgin of the Fly") worth a special mention as well as the ivory and tortoiseshell baroque Calvary.
It has a Latin cross floor plan, its entrance and its three naves (of three panels) make the Collegiate a piece of majestic art that is essential while visiting (by) the city. Its subculture with large blocks and the different phases in its restoration and conservation give this building stately and magnificent nature.