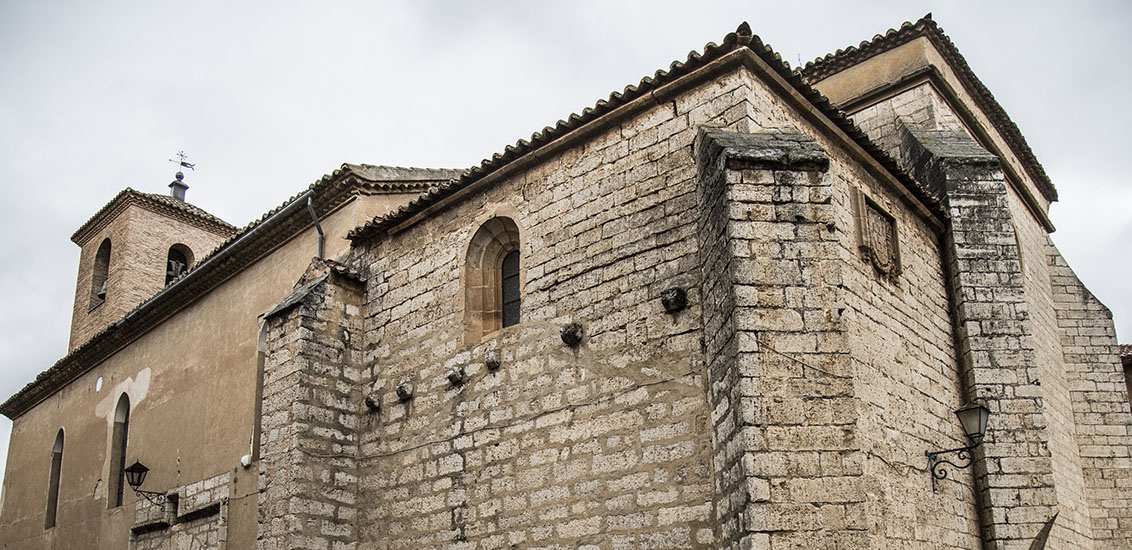 San Julián de los Caballeros
Designed in the 16th century by Rodrigo Gil de Hontañón. The front entrance comes from the disappeared convent of San Ildefonso. Above the entrance there is a large round window and on its right side is the Bell Tower from 1606. It has a rectangular shape and it is divided into three naves of equal height separated by arches and central apse.
There is noteworthy high altarpiece inside that tells the story of San Julián and Santa Basilia in paintings. The church also hosts the tombs of Antona García, heroine of the cause of Isabella the Catholic, his husband Juan de Monroy, Pedro Celestino Samaniego who founded the Obra Pía and Pedro de Vivero, ancestor of the marquis of Valparaíso.
Click here to view our photo gallery
Santísima Trinidad
Preserves architectonical remains from the 12th to the 13th century with a chain of subsequent interventions. This church is located in the square of Santísima Trinidad, it was built in stone and brick on the remains of another Romanesque church that used to belong to the second walled enclosure.
In its interior highlight the altarpiece, numerous sculptures and paintings. There is also an organ pipe made of carved wood.
Santo Tomas Cantuariense
Dating back to the 12th century, reconstructed at the end of the 17th century. Distinguished by its main altarpiece.
San Sebastian de los Caballeros
It was a parish since the 13th century. It was rebuilt and reconditioned in the 16th century to accommodate the magnificent mural paintings belonging to the Monastery of Santa Clara. In Linear-Gothic style, dates back to the 14th century. It is located in the square of Paja which is one of the open spaces for commercial purposes around the first walled enclosure.
It has a rectangular floor, it consists of a single nave with main chapel. Currently it is a museum of Gothic paintings, there are sculptures and paintings of great interest and it can be visited on the marked route.