The exposition Ages of Man Opens en Toro in the presence of Her Majesty Queen Sofia of Spain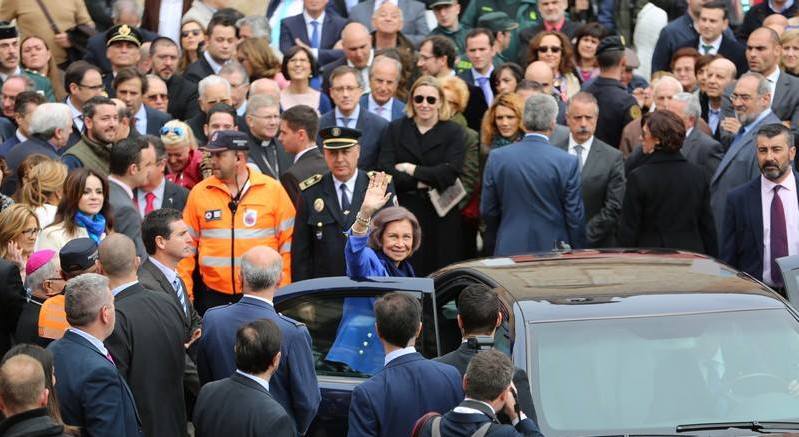 Toro becomes the cultural reference of Castilla y León in 2016. The city of Toro has turned to Queen Sofia who visited the Exposition of Ages of Man in its opening. At 12:00 in the morning of April 27, 2016 the Queen came to the Collegiate Church.
The exhibition was inaugurated by the Bishop of Zamora, Gregorio Martínez Sacristán, host of this edition.
Bishops from all dioceses of Castilla y León; the secretary of the Ages of Man, Gonzalo Jimenez; the curator of the exhibition, José Angel Rivera de las Heras; the Mayor of Toro, Tomás del Bien; as well as the rest of the municipal councillors; the president of the provincial council, Mayte Martín Pozo and the territorial deputy of the Board in Zamora, Alberto Castro, among others , they accompanied the Queen on her tour for the exhibition and the city of Toro.